Foaming Hand Sanitiser
SKU: PP-TP66F
Foaming hand sanitiser
UK made quality hand sanitiser
Description: Alcohol free foaming hand sanitiser 50ml
Priced: Printed Full colour on the label
Dimensions: 130 x 36mm Ø
Print area: 56 x 40mm
Colours:
Clear
Made in the UK:
No
Express Delivery:
5 Day Express Delivery
Lead Time:
10 Days From Artwork Approval
All Available Colours:
Clear liquid
Buy 100 at £3.53 each.Buy 250 for £2.50 each and
save 29%
Buy 500 for £1.90 each and
save 46%
Buy 1,000 for £1.68 each and
save 52%
Buy 2,500 for £1.57 each and
save 56%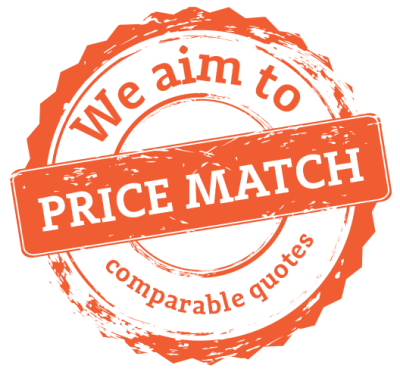 Your questions & answers
There are no questions yet. Be the first to ask a question about this product.
See our great reviews
Review 2
We have dealt with Steel City Marketing for over 15 years now and have always found them to be professional, helpful and very efficient. Great company to deal with and would recommend them to anyone wanting help with their marketing campaigns.
Cathy
Review 1
I have worked with Steel City for a number of years now and it's fair to say, that it's always very easy. Communication is on point, and staff are always on the ball. Response times to emails are always immediate and the best part about working with James and the team is that it's always a 2 way street. If we ever need a favour, they happily oblige and vice versa.
Matt
Review 10
I've been working with Steel City for a number of years now and have always been thoroughly impressed by the high levels of customer service and the quality of the promotional products provided. Following a free gift Steel City sent me last year (which I loved) – I've just ordered branded epic smart speakers from them which will become Christmas gifts for our own clients. They arrived yesterday (five days earlier than scheduled), and look fantastic, I'm thrilled. Wouldn't hesitate to recommend :)
Sarah
Review 3
Great service and product range availability. The Steel City team made sourcing, the design work and delivery on time and to a very competitive price a seamless process – will be using them again.
Simon
Review 9
This is the 2nd company I've worked at that use Steel City for Marketing merchandise, mainly because they are quick, reliable, have good ideas (even when you give a sketchy brief!) and are definitely value for money. Keep doing what you do guys!
Gillian
Review 7
Steel City Marketing – Great service and quick turnaround – staff are professional and very helpful.
Jayne
Review 4
A fantastic service, from initial enquiry right through to delivery. Initial enquiry resulted in branded mock ups being sent through to me for consideration. Every step of the process was efficient & consultative. During delivery there were regular updates from the team. Couldn't recommend these guys highly enough.
John
Review 6
We needed 250 branded t-shirts on a tight budget and an even tighter deadline. Steel City came up trumps on both counts – they provided the best quote by far and were able to turn the t-shirts around in 4 working days. The service and communication from initial quote to delivery were outstanding and we are currently in the process of transferring all our jobs over to Steel City.
Tim
Review 8
Always so very helpful and keep informed throughout the process. Thanks as always Steel City.
Carl
Review 5
Great customer service. The team at Steel City made sure I was in the loop at all times and the process of ordering materials was super easy.
Jacquelyn
See more reviews
here
.
Why choose us?